With the strategy of reducing the incidence of falls, and enabling individuals to remain independent in their home or place of residence; American Standard Walk-in Tubs Canada works with families, caregivers, and health professionals in providing suitable safe, accessible bathing solutions to you.

HomeCare Bathing Solutions
With the shift in healthcare towards home care, we know that this means that there is a greater reliance on an individual's home, their environment, and their care team.  Helping our clients to prepare now, helps them regain their independence and greater confidence and control over their quality of life and dignity, and prevents terrible falls.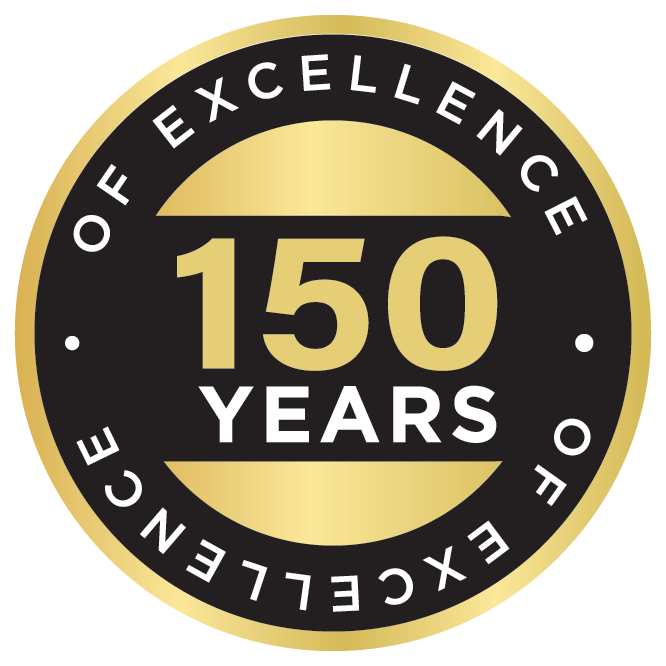 American Standard has set the standard for healthy living and accessible style & design for 150 years; and we are committed in ensuring that our Canadian citizens have the safest bathing solutions possible, helping to retain their independent living with ComfortSeries™ bathtubs.  By using the best quality American Standard products on the market; offering personalized service using our Mobile Showroom, Certified Aging in Place Specialists, and professional installations, we are able to accommodate clients' needs directly, and provide professional services on behalf of our healthcare partners.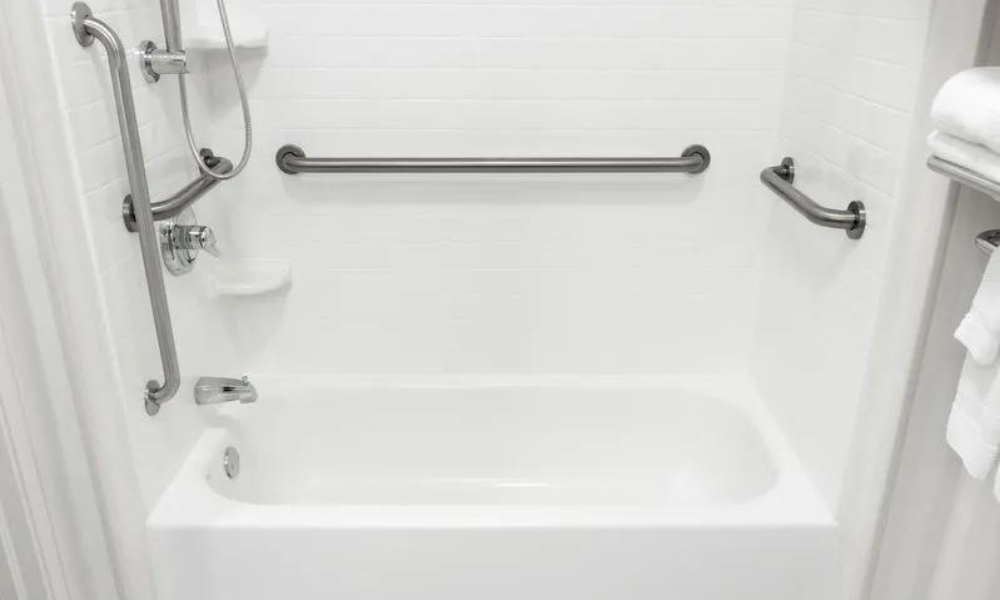 Grab bars will always be the first thing identified as needed in the bathroom of persons struggling with balance or weakness.
But what happens when you can no longer bend, lift your legs over a bathtub or shower threshold, or are not able to get up out of the bathtub?
When accidents and injuries do occur, often patients cannot be discharged from medical facilities until there are accessible housing and bathing options available to them for their recovery.  Outward opening walk-in bathtubs are the best solution because they are fully accessible by slide-in transfer seat, without barriers as inward-opening doors pose.  American Standard's ComfortSeries™ outward-opening accessible bathtubs will also accommodate portable user lifts, reducing physical strain on caregivers.
In comparison to seated or walk-in showers, an outward-opening bathtub door will always be the safest option in preventing falls while bathing and showering.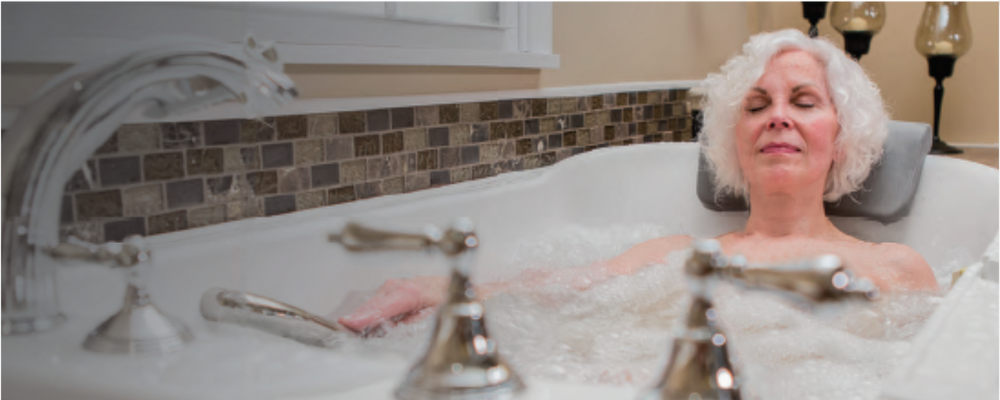 The hydrotherapy aspect of these bathtubs becomes an important element to health & wellness, by promoting healing through circulation of blood flow and tissue oxygenation.  American Standard's RevitaJet® Hydrotherapy System is designed to assist in relieving arthritic conditions, stress & anxiety, to treating insomia.  Water therapy helps to deactivate inflammation, relieving joint, muscle, and sciatica pain, and assisting through accident and stroke recovery.
True hydrotherapy like the RevitaJet® Hydrotherapy System includes BOTH water and air jets to target and massage problem areas.
To ensure quick access to the bather if a medical emergency should occur, ComfortSeries™ bathtubs are equipped with QuickDrain®, American Standard's patented fast water removal system, which rapidly drains the water in less than 2 minutes.
Dignified Bathing
ComfortSeries™ Accessible & Walk-in Bathtubs are fitted with an InLine Heater to ensure consistent and comfortable water temperatures.  Many view bathing/showering as a regular daily task, however we know that many also go without bathing at all because they are not able; a lack of accessibility, not able to step over a bathtub or raised shower threshold, or where a shower seat is located too far from the faucet, causing a fear of falling due to overreaching.
An American Standard ComfortSeries™ Accessible Walk-in Bathtub offers dignified bathing to all users, and it's preferred by caregivers.
Healthier Caregivers
It is reported that the incidence of back-related injury claims sustained by Personal Support Workers in Community & Assisted Living Centres have decreased since installing ComfortSeries™ bathtubs.  The transfer seat height and overall operational features of the bathtub provides relief and assistance to the caregiver as well as the bather.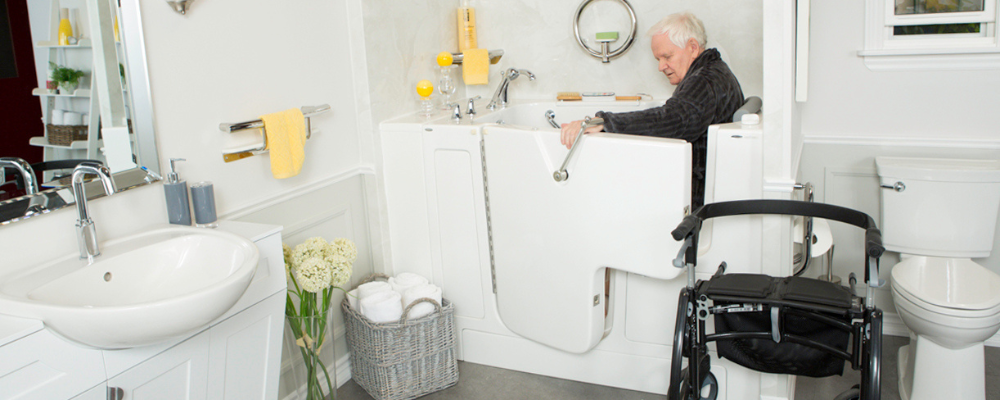 The outward-opening tub becomes a necessity as age and mobility needs become challenges.  Let American Standard Walk-in Tubs provide the assistance to you, where other companies and products cannot.
To learn more, and to make an appointment to view the Mobile Showroom,
call 1-844-867-7737 or visit www.AmericanStandardWalkinTub2U.com