We all agree that purchasing a walk-in bathtub involves careful consideration and understanding of your needs—now, and in 5-20 years from now, in how you will attain bathing independence and comfort.  Such needs to review are:
Age
Physical Health
Home Environment
Aging in Place plans
Mobility, and
Current Condition of your Home and Bathroom.
Reputation and Experience

One should consider trusted brand reputation, manufacturing expertise, and certified installation experience in addition to pricing. Making a walk-in tub purchase decision based exclusively on price is surely a shortcut to future challenges with quality, reliability, product confidence, and sanity!

We have seen many not-so-rosy scenarios resulting from the purchase of various "cheap" walk-in tubs. In fact, they do not end up being a cheaper alternative to the client, after all.
Here are some of the most common challenging scenarios many clients face as a result of purchasing these cheap walk-in tubs:
Components work only for a short time and continuously fail afterwards (ex. after certain usage, air pumps stop working due to poor quality components);
Door leakage, resulting from defective or non-optimal seal systems used;
Lack of an After-Sales & Customer Service team able to provide repair services for those defective components;
Tub installers were not certified professional installers, but only sub-contractors;
Parts for repair are hard to find because the tubs were not manufactured by a reputable brand in the marketplace.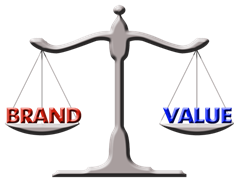 However, not all walk-in bathtubs are created equal; there are a good share of brands that have stood the test of time and display unsurpassed quality in its craftsmanship.  American Standard and Safety Tubs by American Standard Walk-in Tubs are fine examples of this.
With over 140 years of proven quality, American Standard is a well-known brand of bathware products fully immersed in the home health sector in Canada, with its own manufacturing facilities throughout North America.  This also guarantees the American Standard brand will be able to provide efficient and quick post-sale repair service in case of need.
Certifications
With more certifications and patents than any other walk-in tub in the industry, American Standard features the only walk-in tub with a patented Quick Drain® System (allowing it to drain in less than 2 minutes at the touch of a button), and a patented Door System (guaranteed not to leak—ever!).  American Standard walk-in tubs come with a Lifetime Warranty on the bathtub and certified professional installation & labour.
These features may be widely copied by others, but never equalled in terms of performance and craftsmanship levels.
When choosing American Standard Walk-in Tubs, you get the value-added service of a free walk in tub mobile showroom consultation; provided jointly by American Standard and The Walk in Tub Company.
There is no need for you to venture out to find a showroom or a home health care location to experience a walk-in tub prior to purchase; the Mobile Showroom comes to you with both the inward opening and outward opening walk-in tubs at your own location, where you will receive a firm estimate that is valid for an entire year.
Confidence
Purchasing an accessible or walk-in tub is a big and important decision.  With the proper research, support of family, and information provided by your Specialist & certified professionals, you should feel confident in the product, overall value (not just in price), brand reputation, quality of performance, long-term reliability, and after-sales service.  You should NEVER feel that you are being pressured into a sale.  Of course, we would love for you to select American Standard so you can enjoy the benefits immediately, but we stand behind our "valid for 1 YEAR Estimate".
Purchasing a walk-in tub is a big commitment with a long-term impact on the quality of your life—for your continued INDEPENDENCE; for keeping you SAFE while bathing and showering; for COMFORT in easing your aches & pains; and WELLNESS for your longevity.
Purchasing an installed American Standard walk-in bathtub means:
Quality,
Reliability, and
Peace of Mind.
For more information:
Canadian Residents call 1-844-867-7737       www.walkintub2u.com