Special Offers
& Financing
Special Offers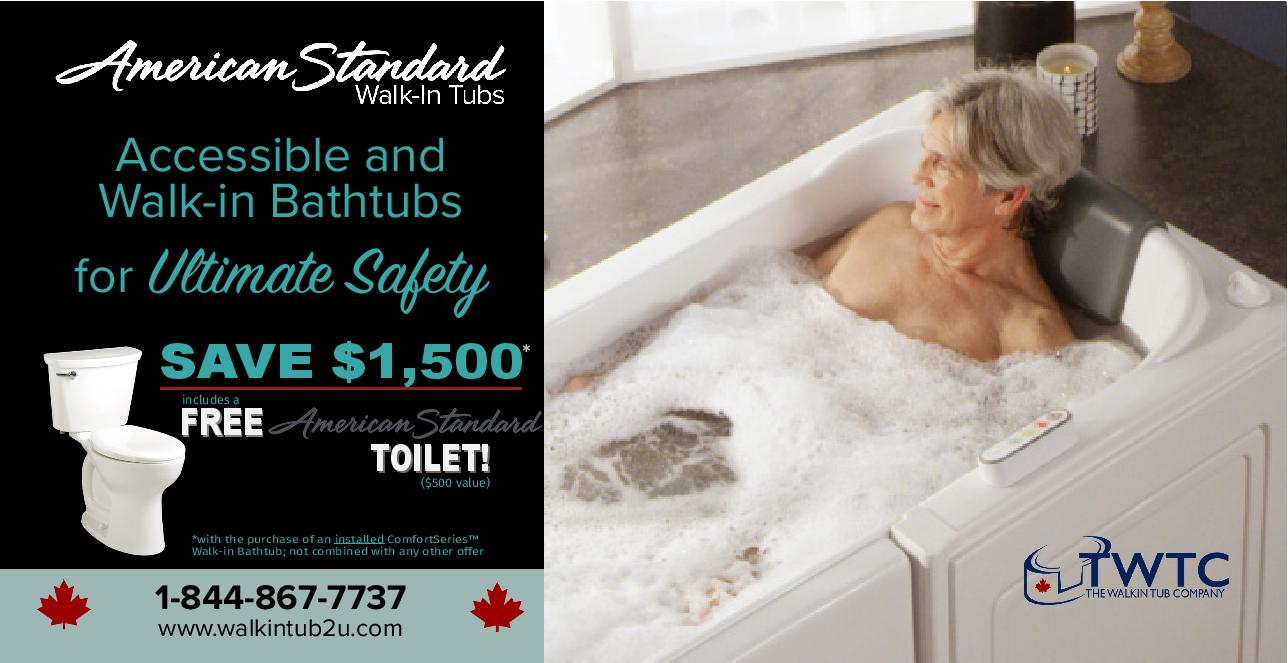 $1,500 Bonus Offer
With the purchase of a new installed American Standard ComfortSeries™ walk-in bathtub, receive a savings of $1500, which includes a FREE American Standard right-height toilet ($500 value).

Financing

PAYMENT PLANS AVAILABLE
Get credit checks in seconds, complete applications in minutes. Set up pre-authorized payments and pay off your plan as early as you please--without penalty.
FinanceIt works with us to help you break down purchases and projects, and interest rates are competitive to most credit cards, and no hidden fees. We will help you apply for a payment plan in person, or we will send you a private application link so that you can apply on your own.
apply now
FUNDING
NATIONAL FUNDING PROGRAMS
Government and private programs that provide support and funding to Canadian residents.
National List
PROVINCIAL FUNDING PROGRAMS

MUNICIPAL/LOCAL FUNDING PROGRAMS
Local assistance and support to homeowners who need critical modifications to their bathrooms and homes to make them safer and/or more accessible.